Jake Darnell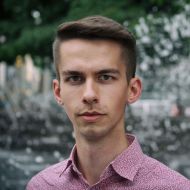 Librarian | Orchestra
Jake Darnell is an ensemble librarian and percussionist based in New York City.
He is currently pursuing an undergraduate degree in percussion performance at The Juilliard School, where he studies with Markus Rhoten. His love of ensemble librarianship began there, under the tutelage of Paul Beck. He performs regularly with the Juilliard Orchestra, AXIOM, New Juilliard Ensemble, and the Juilliard Percussion Ensemble. A native of Emerson, GA, Jake was a member of the Atlanta Youth Symphony Orchestra, conducted by Jere Flint.
He is currently the music librarian of Music Academy of the West in Santa Barbara, CA, and he was previously an orchestra librarian at the Aspen Music Festival and School.