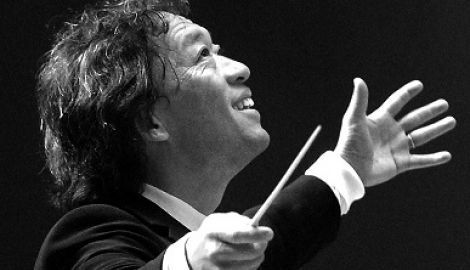 Season 14 1976-1977
23-year-old Myung-Whun Chung, Principal conductor of the Seoul Philhamonic and winner of a silver medal at the Moscow Tchaikovsky Competition, became music director.  Cho-Liang Lin (known as "Jimmy") and Joseph Swensen are concertmasters.
New York Times:  "Mr. Chung drew crisp, disciplined playing from his young musicians."  The performance "had both spirit and a good deal of executional expertise."  (Peter G. Davis  12/14/76)
New York Post headline:  "Youth Orchestra Plays Beyond Its Years"  (Harriett Johnson  2/21/77) 
Performance features solo débuts of Cho-Liang Lin and Joseph Swensen in Bach's Concerto in D Minor for Two Violins and orchestra, S. 1043.
Administration
Ben Golden becomes Chairman Emeritus. 
Edith A. Hall is Executive Administrator.