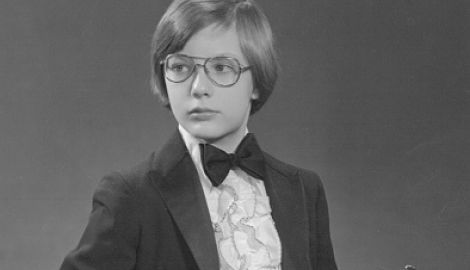 Season 16 1978-1979
Youth Symphony Orchestra made its New Jersey début (preparatory to its Carnegie Hall concert in December) introducing a 13-year-old violinist, Kurt Nikkanen, as soloist.  Dignitaries from the Finnish Mission to the United Nations attend.  Mr. Nikkanen received a standing ovation.  Violinist Andrew Simionescu (later a concertmaster and husband of violinist Pamela Frank) was an orchestra member.
"Chamber Players," comprised of orchestra members, is formed as "a small ensemble with the flexibility and mobility for concerts in hospitals, senior centers, and schools." (-from President's Message, undated)
The 19-year-old pianist, Andrew Litton, won the Kapell Competition, making his Carnegie Hall solo début performing Beethoven's "Emperor" Concerto.
Performance featured New York première of Tombling Day Songs, by Robert Hart Baker, and Mahler's Symphony No. 3 in D Minor.
Debut Concert

December 16, 1978
Soloist Kurt Nikkanen

Season 16 Winter Concert

February 25, 1979
Soloist Andrew Litton

Spring Concert

April 29, 1980
Soloist Paul Gati