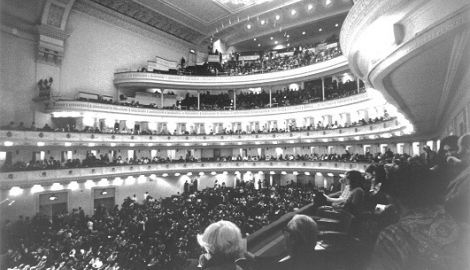 Season 18 1980-1981
Youth Symphony Orchestra was the first to honor Aaron Copland on his 80th birthday at a Celanese-sponsored musicale luncheon.
Underwritten by Banker's Trust Company and Avis, the Youth Symphony Orchestra joins an all-professional company to perform Mozart's La Clemenza di Tito.
The orchestra was the first runner-up for the 1981 ASCAP Award for adventuresome programming of contemporary music.
Debut Concert

December 13, 1980
Soloist Diane Willis

Season 17 Winter Concert

March 28, 1981
Soloist Christopher Green-Armytage

Spring Concert

May 17, 1981
Soloist Alexander Simionescu