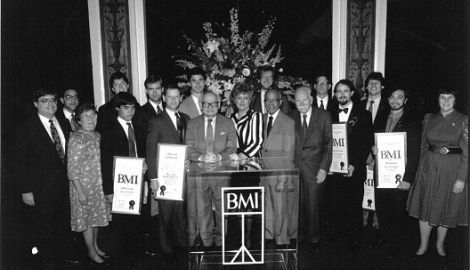 Season 28 1990-1991
The New York Youth Symphony was chosen as United States representative for the Festival of International Youth Orchestras to be presented at Carnegie Hall in celebration of its Centennial Season.  The orchestra performed at a concert in March.
Samuel Wong was appointed assistant conductor to Zubin Mehta at the New York Philharmonic.  Together with NYYS alumnus conductor Leonard Slatkin, he steps in to conduct a series of concerts that were originally to be conducted by Mr. Mehta, who had remained in Israel during Operation Desert Storm.
BMI (Broadcast Music Inc.) awarded NYYS a Special Citation for Excellence in Performance and Education.
Season 28 Winter Concert

March 24, 1991
Soloist Glenn Dicterow

Spring Concert

June 2, 1991
Soloist Moon-Sun Kang