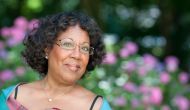 Season 4 1966-1967
Leonard Slatkin, 21, is named Music Director and, on Saturday, December 10, 1966, made his début as a conductor.
New York Times:  "The musicians in this remarkable ensemble . . . tackled a serious program and brought it off with flying colors."  "[Slatkin's] beat was clear, his readings had both taste and temperament, and he drew from his players a solid, cohesive and resonant tone."  (Robert Sherman  12-11-66)
Senator Robert F. Kennedy says:  The Youth Symphony Orchestra of New York "provides an outstanding example that talent is not limited to the privileged, that the desire to excel surpasses class boundaries, that when we care about even one youngster whose opportunities are limited, we enrich our society and ourselves."
New York Times  review headline (2/6/67):  "Youth Symphony Repeats Success."  The conclusion of the article:  ". . . the bravos that rang through the hall were abundantly deserved." (Robert Sherman)  The article also mentions that the cellist featured in the program's "Triple Concerto" of Beethoven is Freddie Slatkin (now Zlotkin), 19, and "the conductor's brother and a son of the late Felix Slatkin."
Final program featured première of orchestra's first commissioned work, Contrast: Concerto Grosso for Woodwinds, Strings and Percussion, by 19-year-old composer Donald York.
Debut Concert

December 10, 1966
Soloist Gwendolyn Killebrew