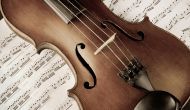 Season 8 1970-1971
Opening concert featured première of 24-year-old Marc Neikrug's Fantasy for Large Orchestra.
New York Times:  "The [orchestra] . . . a remarkable ensemble . . . opened its season . . . with surprisingly able performances of a program that would have been enterprising for many adult orchestras . . . .  Under the precise and authoritative direction of Mr. Jackson, the young players did more than execute the notes . . . they displayed  an awareness of phrasing, dynamic shading, and ensemble unity that made listening pleasurable."  (Allen Hughes)
Performance was broadcast live on WNYC-FM.
Mr. Jackson formed a chorus from members of the Cambridge (Mass.) Festival Singers, Columbia University Glee Club, and the Harlem Chorus to perform Beethoven's Fantasy for Piano, Orchestra, and Chorus.
New York Times:  The orchestra "really outdid itself in its [2/13/71] concert . . . .  All the performers seemed inspired . . . and their ardor communicated itself directly to the large audience."  (Allen Hughes 2/15/71)
Orchestra traveled to Richmond, Virginia, Mr. Jackson's hometown, and repeated the February program with a chorus from the Richmond high schools.
Richmond Times-Dispatch:  "It was one of the most exciting concerts I have heard in Richmond in years . . . .  If any in the audience thought they were going to hear a group of amateurish musicians, this thought was dispelled at once."  (Sydney Allsop  2/21/71)
Performance included two world premières: Eclipse, Suite for Rock Band and Orchestra, by bwap (a rock band) and featuring it as performers; and Opus 31, Miniatures for Synthesizers, Computers, and Diverse Instruments," by Conly and Razdow.
Season 8 Winter Concert

February 13, 1971
Soloist Arlene Portney