An Evening Among Friends | Chamber Music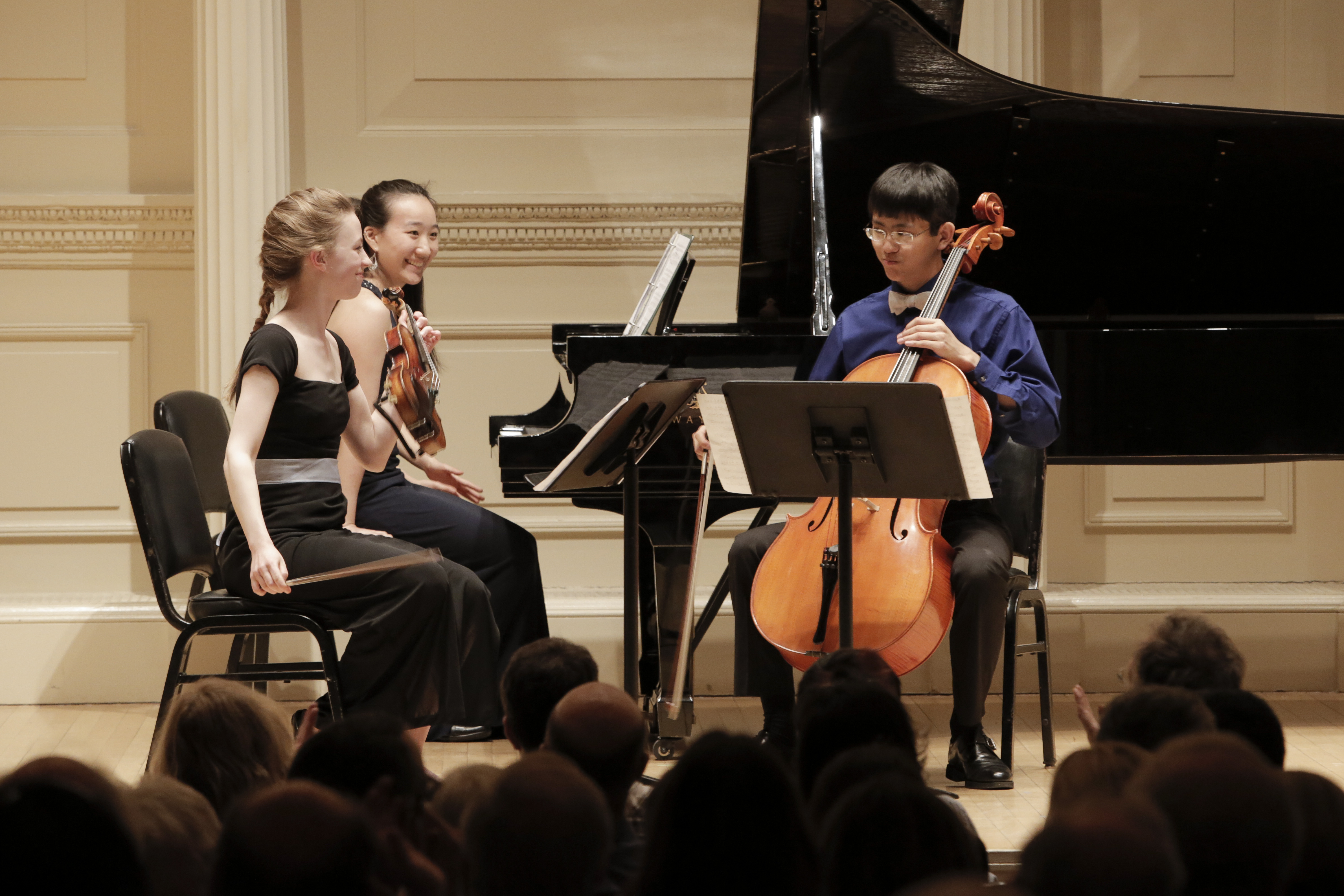 Click here to purchase tickets.
Led by director Dr. Lisa Tipton, the NYYS Chamber Music program offers young musicians an opportunity to explore the often complex dialogue between instruments as a metaphor for learning skills that emphasize open communication, harmony, and compromise.
This concert will feature works by Bartok, Brahms, Beethoven, Faure, Nielsen, Shostakovich, Schubert, Schumann, and the world premiere of First Music commission Beneath My Shadow, I Look by Dan McGee, performed by the following ensembles:
Broken Carousels Jonah Murphy, flute | Simon Park, oboe | Albert Xu, clarinet | Darius Farhoumand, bassoon | Amber Wang, horn
Convergence:Cameron Chase, violin | Sophia Motai, violin | Gabriello Lewis, viola | Aaron Stokes, cello | Ming Nga Cheung, piano
Euturpe Quartet:Dexter Doris, violin | Gabi Foster, violin | Callia Liang, viola | Alexander Oh, cello
Firefly Quartet:Abigail Nishiwaki, violin | Jack Shigeta, violin | Brian Isaacs, viola | Francis Fedora, cello
HaWK Trio:Sanford Whatley, violin | Jonah Kernis, cello | Yunus Hokkaci, piano
Les Cinq Voix:Bianna Bell, violin | Natasha Wipfler-Kim, violin | Callia Liang, viola | Ari Freed, cello | Emma Huang, piano
The Neptune Quartet:Sophia Freed, violin | Marcus Stevenson, viola | Matthew Kendall, cello | Mia Bramel, piano
The Tempest Quartet:Julie Karam, violin | Amanda Chao, violin | Santiago del Castillo, viola | Noel Cho, cello
Traumerei Trio:Joshua Choi, clarinet | Andrew Chun, cello | Chinmay Deshpande, piano
Trichromatics:Dexter Doris, violin | Tobias Irikura, cello | Hepsiba Lee, piano
TRILOGY:Olivia Pantoga, violin | Lila Holyoke, cello | Riley Barker, piano
Reception to follow.