Daniel Valentine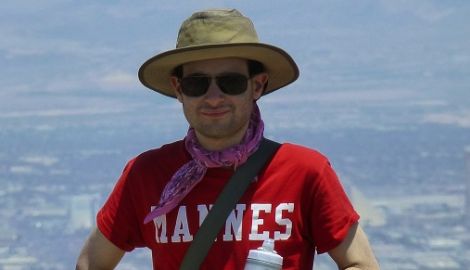 I took part in the NYYS Composition program during its 48th, 49th, 50th, and 51st seasons (2010-2014). My time as a student of New York Youth Symphony's composition program was an unparalleled educational experience which provided me tools to be a better composer and a future mentor. In the monthly seminars, I learned not just from Dr. Blaha and Mr. Ippolito but also from colleagues in the program as well, who were all incredibly gifted and intelligent musicians. The reading sessions helped me understand more about the important instruments in art music, along with the importance of clear notation, especially in circumstances where the performers have only a few minutes to put a piece of music together. Kyle Blaha and Michael Ippolito are wonderful and supportive mentors, who have helped me to become the musician that I am today. Any young composer in the New York City area will benefit from the program and I can't recommend it enough.
In the Fall, I will be starting my Master's at the Boston University School of Music and will be a teaching assistant as well.
Funny anecdote: "The IRS should levy a Colin McPhee Tax on composers who guiltlessly pilfer the gamelan modes for their own uses.
They should call this tax the Colin McFee."