We are excited to announce the release of our debut album on Avie Records on April 8, 2022! The album features the works of Valerie Coleman, NYYS alumna Jessie Montgomery, and Florence Price. Acclaimed pianist Michelle Cann performs on the Price Piano Concerto. 
In the fall of 2020, when live performances were shut down due to the COVID-19 pandemic, the New York Youth Symphony Orchestra and Music Director Michael Repper decided that instead of their usual concert at Carnegie Hall, they would record their very first studio album. This presented several challenges.  The heightened safety protocol meant that the full 110 musician orchestra could not be in the same space together; playing separated and socially distanced meant sometimes recording to a click track, while wearing headphones, a skill most of the musicians had to learn quickly. The Grammy award-winning producer Judith Sherman and recording engineer Isaiah Abolin then layered the tracks on top of each other. It was a true feat and the results are incredible!
We're proud that the student musicians of the NYYS Orchestra rose resiliently to these challenges, and recorded their first ever studio album!
Arts Fuse review writes, "The NYYS plays it all with panache"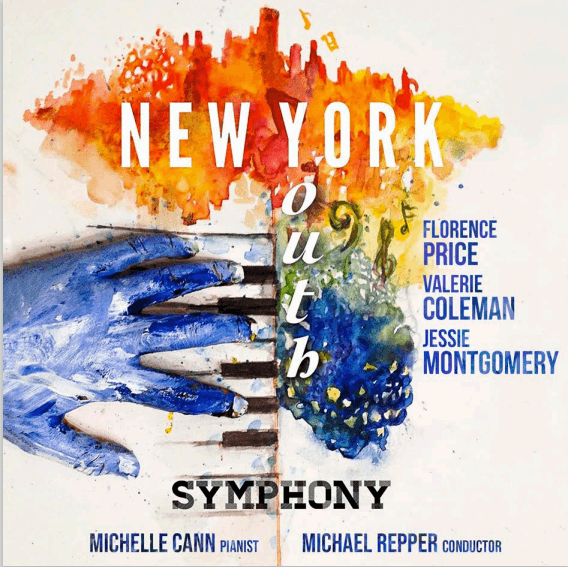 This project was made possible in part by:
The Milton & Sally Avery Arts Foundation