nyys on cnn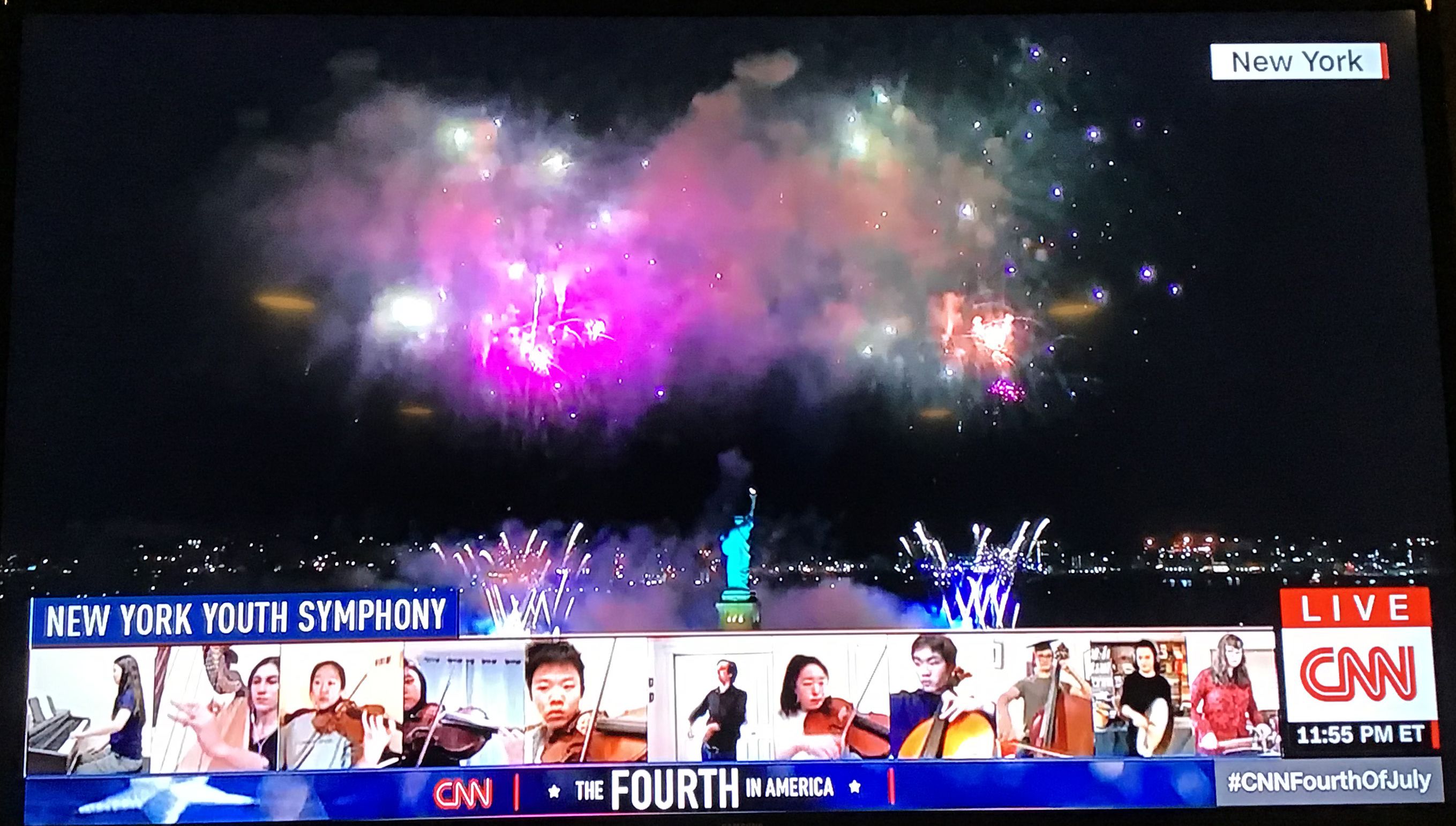 The NYYS Orchestra and Music Director Michael Repper were featured as the finale number in a 4 hour Fourth of July special on CNN.
We've Gone Viral! Press for our Virtual Mahler Video:
NYYS featured on SUGAR - a Youtube Premium show inspired by Maroon 5
Rapper A$AP Ferg surprises Majid, a deserving NYC public school teacher and Juilliard-trained violinist. Both from the same part of Harlem, Ferg and Majid share similar childhoods and a love of using music as a tool to reach and motivate people – A$AP, to reach his fans, and Majid, to reach his students. After dropping underground to do a pop-up performance of his song "Plain Jane" at a New York subway station, A$AP heads to a school assembly for a surprise performance of "New Level" as a personal thank you to Majid for all he does for his students.
NYYS on CBS Sunday Morning
In response to Trump's proposed plans to end government funding of the National Endowment for the Arts, the NYYS is featured on CBS Sunday Morning to defend the importance of supporting the arts and providing opportunities for talented youth. 
NYYS Orchestra on Jimmy Kimmel Live
NYYS Orchestra under Joshua Gersen was featured on Jimmy Kimmel Live in Brooklyn with Misty Copeland and the American Ballet Theatre on October 20, 2015 performing an excerpt from Tchaikovsky's Swan Lake. 
Joseph Conyers Honored by New York Youth Symphony